Continuing our knots for tarps series here is the primary knot, tied first of all, against which we can pull our tarp out from: The Evenk Hitch, named for the indigenous siberian peoples who taught this knot to Ray Mears in the 1990's and who in turn applied it his book Bushcraft.
The Evenk hitch is in principle a slippery loop tied with a figure-8 knot.
The clever bit is that, using this method, you can tie this knot in cold weather whilst wearing gloves or even mittens! sparing your hands from the biting cold.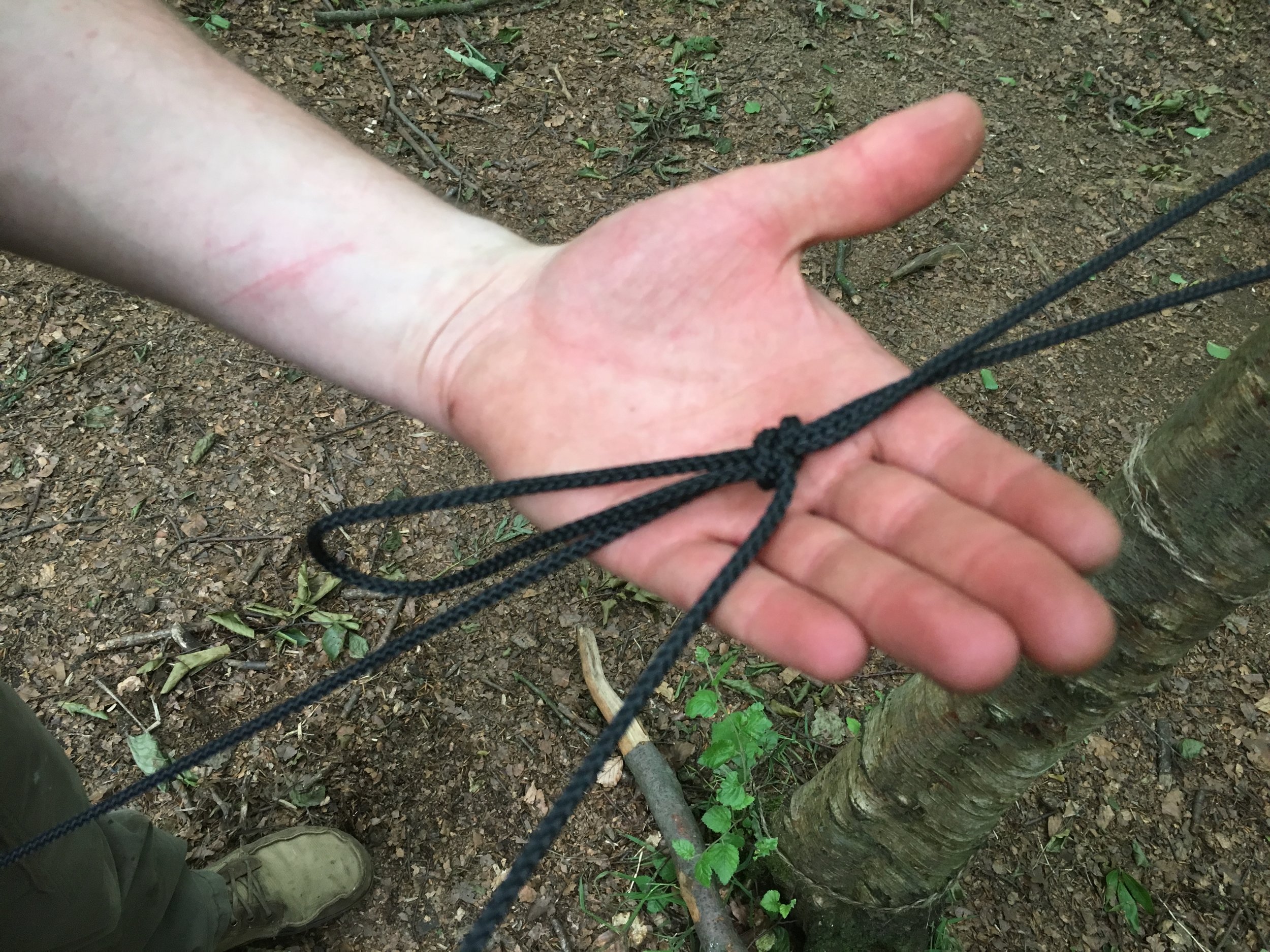 Another benefit of this knot is that you can tie it at a comfortable height, then slid the noose around the tree up to the desired height for your tarp. Then by pulling on the tarp end of the cord the knot slides up toward the tree and holds in place.
If you'd like to upgrade the cord on your tarps I've created a product specifically for this in our shop:
Tarp Guylines
These superior cords have been specially selected and trialled for years by Jamie at Howl. 100% polyester they out perform all other options in the forest.
1x 10m long 4mm ridgeline

5x 4m long 2.5mm guylines

2x 200mm long 2mm loops for tensioning prusiks

weight: 190grams approx.